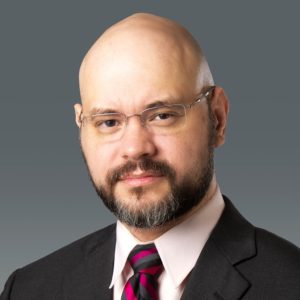 The Hispanic National Bar Association (HNBA) has appointed William G. Pagán to the role of Deputy Regional President for Region VI covering North Carolina and South Carolina.
Founded in 1972, the HNBA is a non-profit, nonpartisan, national organization representing Hispanics in the legal profession throughout the United States and its territories.  Its core missions include advocacy, education, and professional development, among other things.
The HNBA's 19 Regional Presidents are members of the HNBA's Board of Governors and work in furtherance of the HNBA's local, regional and national programs.  Deputy Regional Presidents vote, act, and carry out the duties of the Regional President as needed.
According to the American Bar Association, only about 4% of lawyers (and less than 3% of equity law firm partners) are Hispanic/Latine. Coats & Bennett is proud of the leadership Attorney Pagán brings to the firm as one of its equity members and expects the HNBA will similarly benefit from his substantial talent and insight.