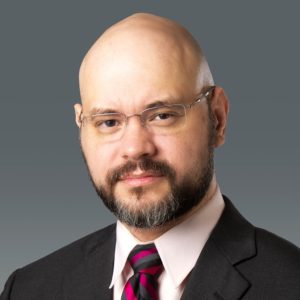 Jurors have reached a much-anticipated verdict in the Depp v. Heard defamation trial. In case you haven't already heard, Johnny Depp sued Amber Heard for defamation, asking a jury for $50 million in damages. Ms. Heard countersued for defamation, asking the same jury for $100 million in damages. After deliberating for about 13 hours over three days, the jury found each of them liable to the other. That said, the true story in this case is not that each was found liable for their own wrongs; but rather in the relative award given to each of the parties.
Notably, the jury awarded $15 million to Mr. Depp but only $2 million to Ms. Heard. On balance, the findings are a huge win for Mr. Depp, who not only came away with a $13 million net gain, but also seemingly walked away his reputation largely intact despite a highly publicized (and often embarrassing) trial.
In general, in order to be found liable for defamation, a plaintiff must prove that a defendant:
Made a false factual statement;
about the plaintiff;
to a third party;
at least negligently (if not recklessly or maliciously);
that caused the plaintiff harm (e.g., reputational damage, financial loss, emotional distress).
Although the jury found them both liable for their own respective wrongdoing, it is worth considering why the jury gave Mr. Depp 7.5 times more in damages than what they awarded to Ms. Heard. This award is despite Ms. Heard asking for twice as much as Mr. Depp. There are a number of reasons why the jury may have reached this result.
First, it is worth noting that both compensatory damages and punitive damages were awarded in this case. Compensatory damages are intended to make the aggrieved person whole; i.e., to try to restore them to the position they were in before the wrongdoing took place. Punitive damages serve a different purpose; i.e., they are intended to punish the wrongdoer for their notably bad behavior and deter people (not necessarily just the defendant, but also the public) from future behavior of this kind. Often, punitive damages require a showing that certain acts or omissions were beyond being merely negligent (e.g., a showing of outrageous conduct or malicious intent).
Notably, of the $15 million awarded to Mr. Depp, only $10 million was compensatory, whereas the remaining $5 million was punitively imposed against Ms. Heard. In contrast, the entire $2 million awarded to Ms. Heard was compensatory. No punitive damages were awarded to Ms. Heard. This tells us that while each of the parties was found to be liable, the jury found Ms. Heard's wrongdoing to be of a relatively more reprehensible character than that of Mr. Depp.
Indeed, Mr. Depp's defamation claims centered on Ms. Heard's statements characterizing her as a victim of domestic abuse by his hand. Ms. Heard's claim centered on comments made by Mr. Depp's former attorney Adam Waldman characterizing Ms. Heard's abuse allegations as a hoax (which Mr. Depp denied responsibility for). Generally speaking, it makes sense that a defamatory statement characterizing someone as physically abusive might be found more repugnant than a defamatory statement characterizing someone as a liar (i.e., such that punitive damages are appropriate for the former but perhaps not the latter).
That said, even setting punitive damages aside, the jury awarded Mr. Depp five times more in compensatory damages than they awarded Ms. Heard. This implies that the jury believed that Ms. Heard caused five times more damage than Mr. Depp. This imbalance in compensatory damages is likely not only due to the wrongfulness of each party (e.g., as discussed above), but also likely due to the relative value of their respective reputations when the statements were made.
In this case, Mr. Depp's star power in the late 2010s was absolutely massive. At the time, the three-time Academy award-nominated actor was considered by many to be a longstanding and singular Hollywood talent. He was also the cornerstone of a major Disney franchise (i.e., Pirates of the Caribbean), for example. Although Ms. Heard was certainly well-known and appeared as a supporting actress in Aquaman, she was not as exceedingly renown as Mr. Depp. Accordingly, the bottom-line economic loss that would be caused if Mr. Depp were unable to find acting work is likely to be far in excess of the economic loss Ms. Heard would experience if she faced similar circumstances, for example.
In view of the significant evidence revealing what seemed to be a mutually toxic relationship, it is not surprising that the jury would find each party liable to the other in this case. That said, the true story of this case is revealed by the balance of the awards given being overwhelmingly in favor of Mr. Depp, as well as the significant punitive damages imposed against Ms. Heard (but not against Mr. Depp).