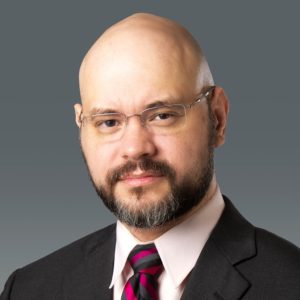 Having served on the Board of Visitors for the
NC Central University School of Law
since 2020, Member
William G. Pagán
has been named their new Vice Chair. One of the primary roles of the NCCU Law Board of Visitors is to assist the Dean of the law school in maintaining continuous engagement with alumni.
"It is a privilege to help foster and promote positive engagement between the alumni and members of the Central faculty, staff, and administration,"
said Attorney Pagán.
"Moreover, supporting Central is a business imperative for us. Central is highly-represented among our firm's membership and we look forward to having more of their grads join us at all levels of the business."
Established in 1939, the School of Law at NC Central University was originally intended to be a "separate-but-equal" option for aspiring Black attorneys who were not permitted to attend the School of Law at UNC. Central has since produced a substantial proportion of the leading attorneys practicing intellectual property law in North Carolina. Their evening program, for example, has been a steady conduit for engineers working in nearby Research Triangle Park to reinvent themselves as Patent Attorneys. Coats & Bennett Members
Will Pagán
,
Ed Green
and
Steve Herrera
are all former engineers and proud graduates of Central Law's evening program.