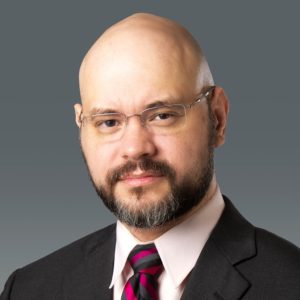 Dua Lipa has been sued for copyright infringement by Artikal Sound System (who goes by "ASS" for short). As part of their complaint, ASS alleges that it is highly unlikely that Dua Lipa's hit song "Levitating" (released in 2020) was created independently from the ASS song "Live Your Life" (released in 2017).
A copyright arises when an artist creates an original work of authorship fixed in a tangible medium of expression. To assert infringement of a copyright, you must demonstrate that you own a valid copyright in a work and that the defendant actually copied that work.
Although the chorus of "Levitating" sounds very similar to that of "Live Your Life," both songs sound extremely similar to the 1998 hit song "Rosa Parks" by Outkast. Compare, for example, the chorus of "Levitating" (e.g., at 0:32) and the intro of "Live Your Life" (e.g., at 0:19) to the outro from "Rosa Parks" (e.g., at 3:32).
Not only was "Rosa Parks" released before the "Live Your Life," it was also grossly more popular (e.g., peaking at #10 on the Billboard Mainstream R&B/Hip-Hop Airplay charts). Therefore, even if the relevant portion of "Live Your Life" were to be deemed sufficiently original and enforceable against Dua Lipa under copyright law, it may be difficult for ASS to prove that "Levitating" was actually copied from the relatively unknown "Live Your Life" rather than simply inspired by "Rosa Parks," for example. Indeed, Dua Lipa is on record as saying that her album was inspired by Outkast.
In short, if you think Dua Lipa stole "Levitating" from ASS, you might want to "hush that fuss" because Outkast seems to have done it first.